GRACE 100
Single Head Adjustable Recessed Downlight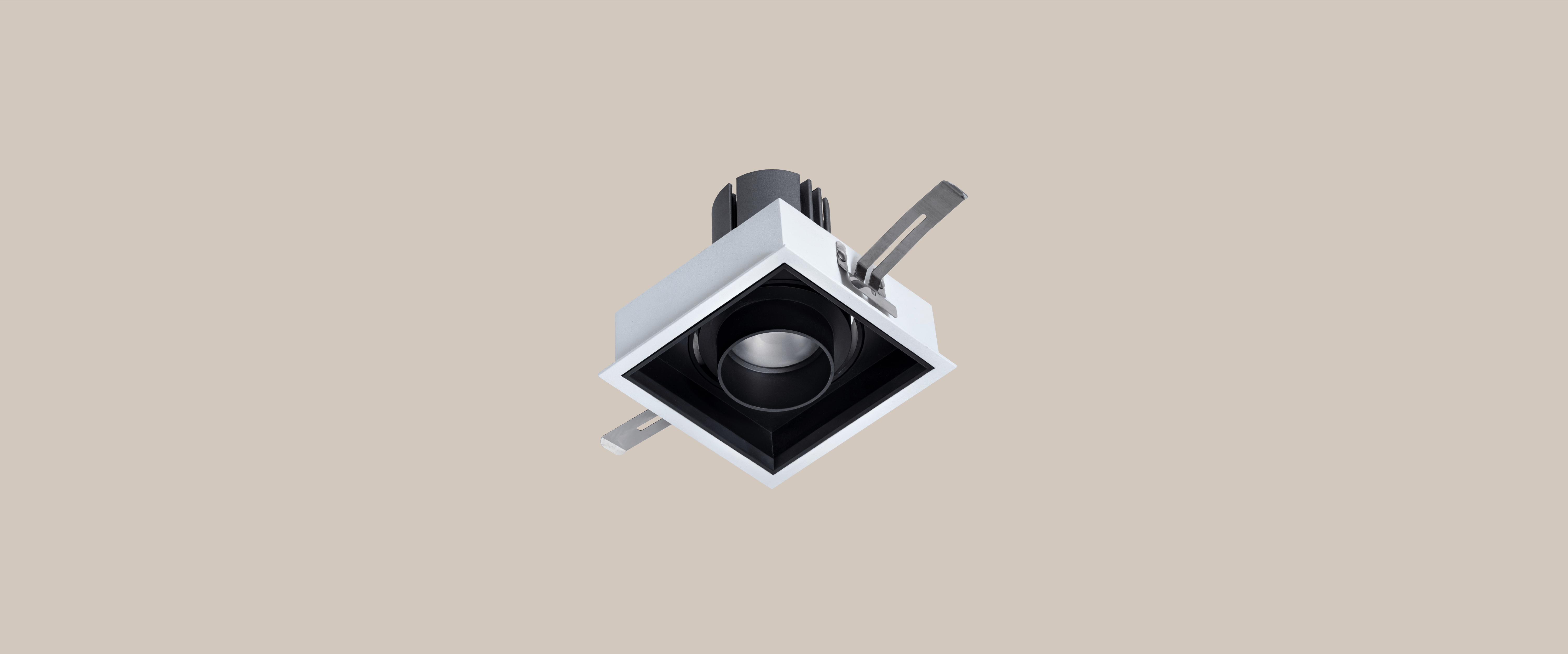 GRACE 100
Single Head Adjustable Recessed Downlight
As an accent lighting product, GRACE is the first choice for designers as an accent lighting product with its carefully designed size and accurate optics. With small cutout size, the whole lamp installation does not destroy the overall beauty of the ceiling. The large shielding angle (31D), and black anti-glare ring make the whole lamp only see light
without seeing lamps after installation. The whole series has single head, double head and three head style, each style provides 5 kinds of angles, each angle's light spot is even,
do not have stray light, which gives designer a variety of choices for different application place. Downlight structure is equipped with 350 rotation, 30 vertically polarized light, and also with a very narrow beam angle (8D and 15D), which can put light from different angles to the object. In addition, the rigorous design makes this lamp's light source module replaceable, the user can easily replace them without any tools.
Lighting Effects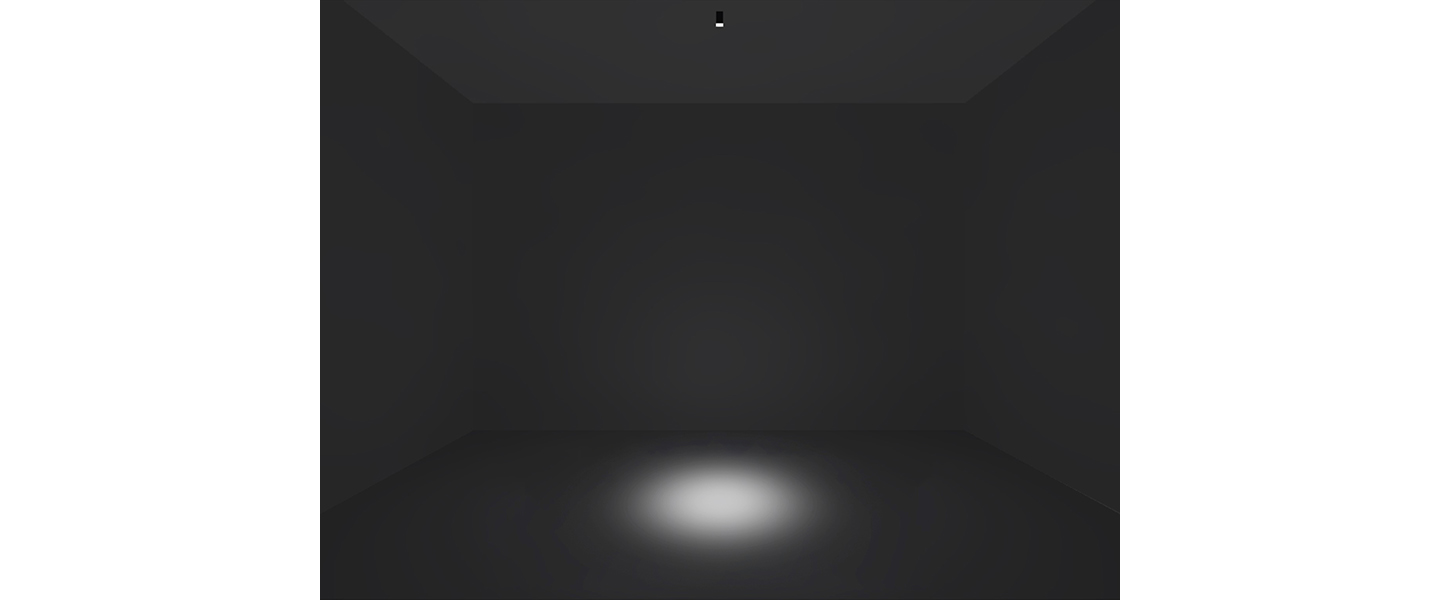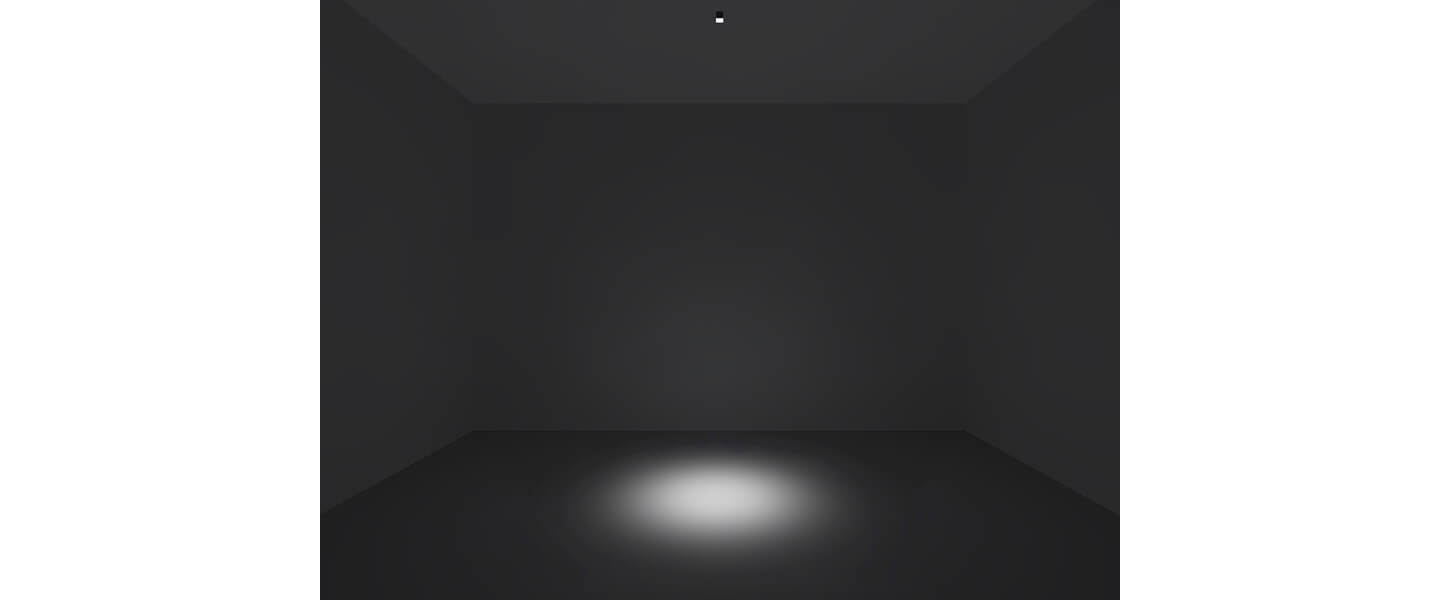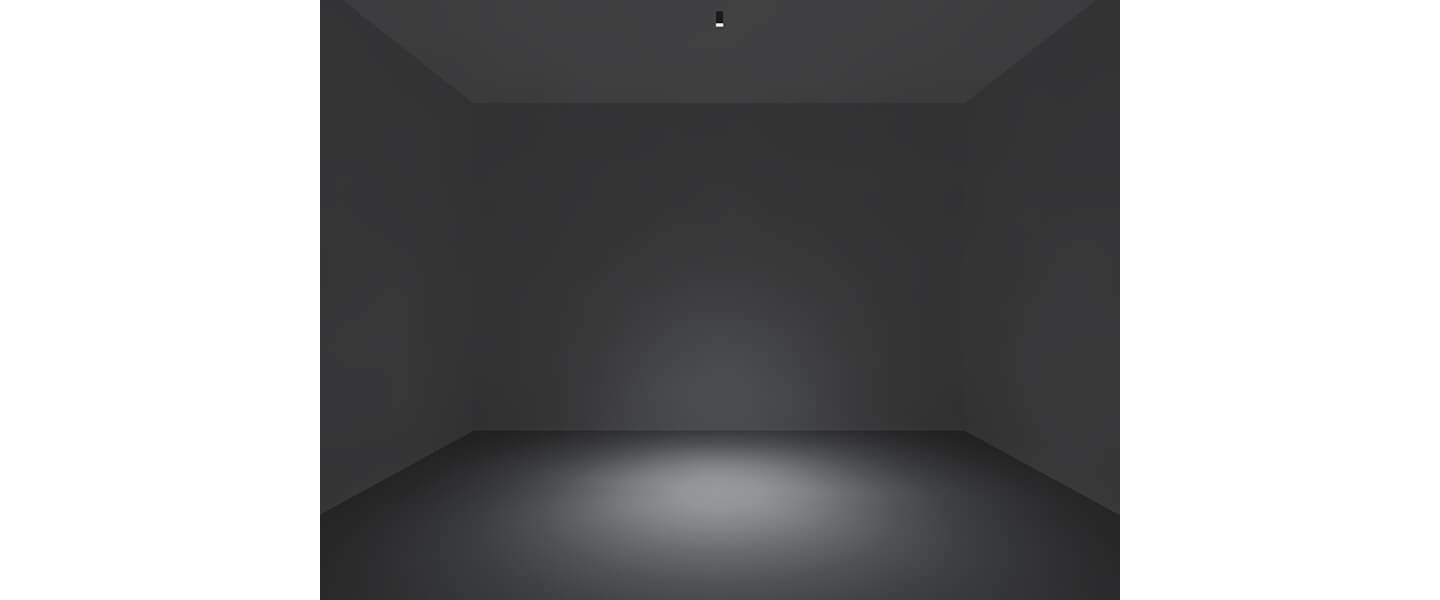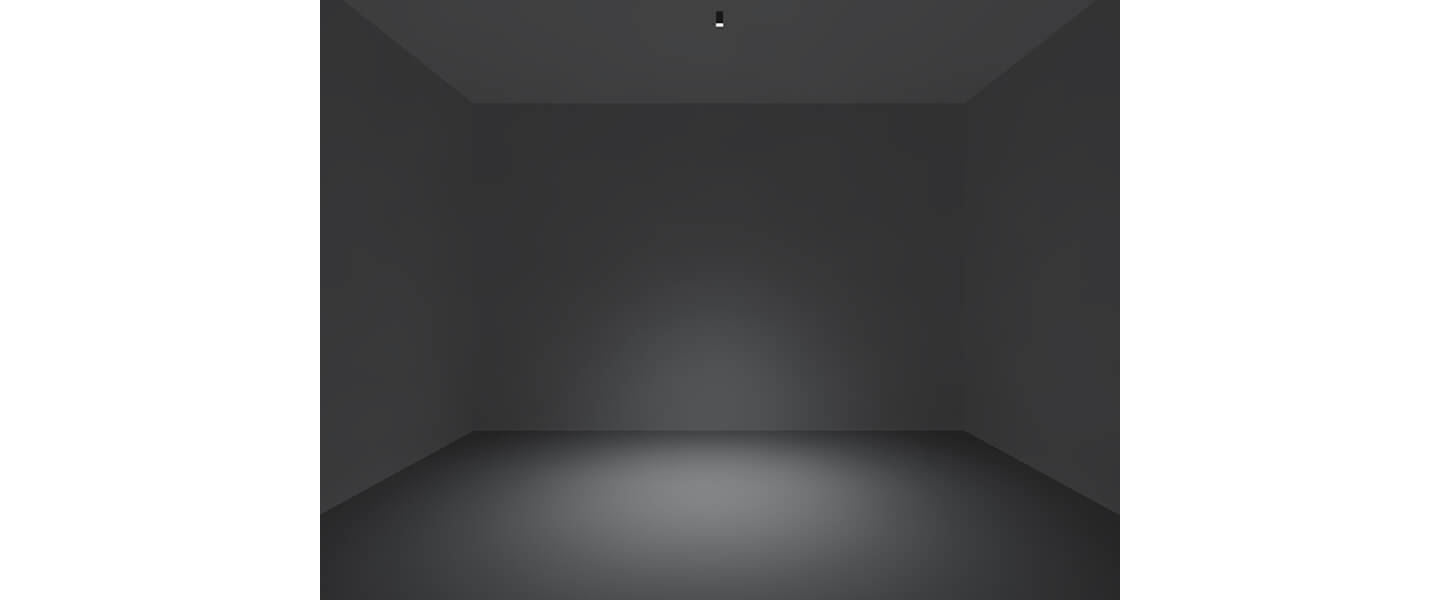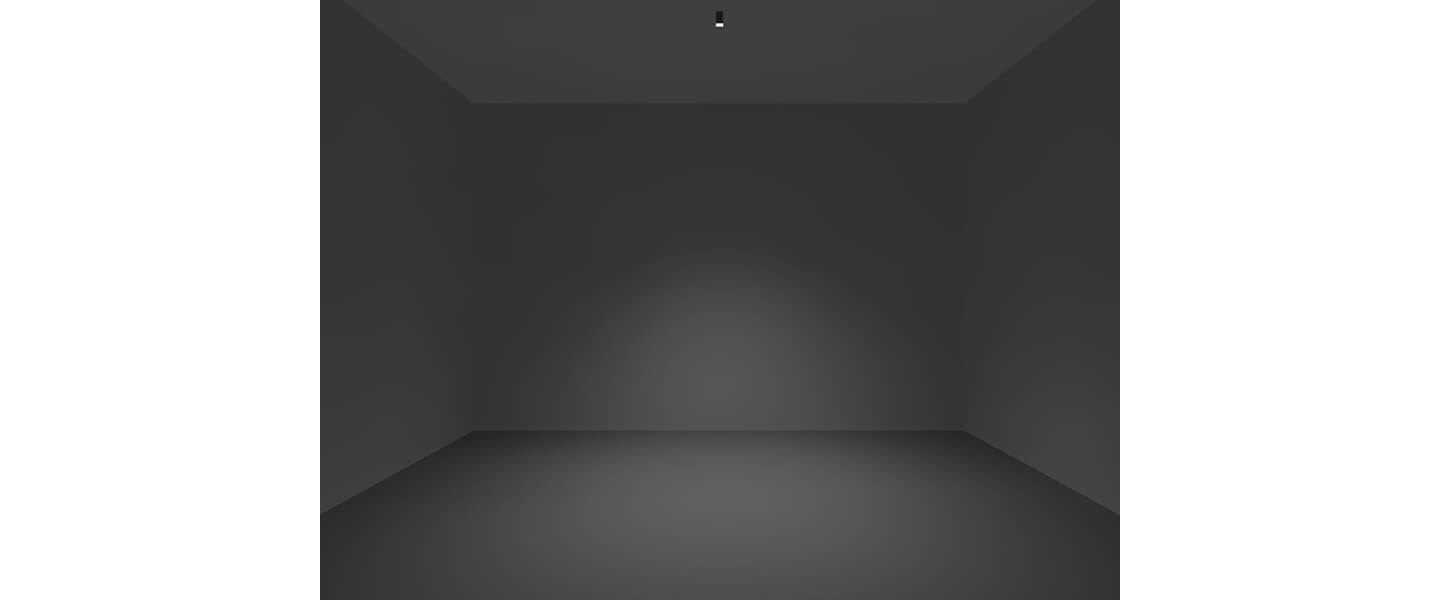 Products Specification:

Type:Single Head Adjustable Recessed Downlight
Cut-out:100x100mm
Beam Angle:8D 15D 24D 36D 50D
Power:7W 8W 10W 12W 15W
CCT:2700K 3000K 4000K
Line Drawing:
General Features:





Accessories :
Reflector Color:
Frame Color:
Select your Model No:
*Please log in before selecting your Model No
Power(W)
15 W
12 W
10 W
8 W
7 W
Model No

Luminous Flux (LM)

Power (W)

Beam Angle

CRI

Color

Specification

IES

Favorite
Model No

9171210-15509040-XXXX-10

9171210-15509030-XXXX-10

9171210-15509027-XXXX-10

9171210-15369040-XXXX-10

9171210-15369030-XXXX-10

9171210-15369027-XXXX-10

9171210-15249040-XXXX-10

9171210-15249030-XXXX-10

9171210-15249027-XXXX-10

9171210-15159040-XXXX-10

9171210-15159030-XXXX-10

9171210-15159027-XXXX-10

9171210-12509040-XXXX-10

9171210-12509030-XXXX-10

9171210-12509027-XXXX-10

9171210-12369040-XXXX-10

9171210-12369030-XXXX-10

9171210-12369027-XXXX-10

9171210-12249040-XXXX-10

9171210-12249030-XXXX-10

9171210-12249027-XXXX-10

9171210-12159040-XXXX-10

9171210-12159030-XXXX-10

9171210-12159027-XXXX-10

9171210-10089040-XXXX-10

9171210-10089030-XXXX-10

9171210-10089027-XXXX-10

9171210-08509040-XXXX-10

9171210-08509030-XXXX-10

9171210-08509027-XXXX-10

9171210-08369040-XXXX-10

9171210-08369030-XXXX-10

9171210-08369027-XXXX-10

9171210-08249040-XXXX-10

9171210-08249030-XXXX-10

9171210-08249027-XXXX-10

9171210-08159040-XXXX-10

9171210-08159030-XXXX-10

9171210-08159027-XXXX-10

9171210-07089040-XXXX-10

9171210-07089030-XXXX-10

9171210-07089027-XXXX-10
Luminous Flux (LM)

1549 LM

1510 LM

1347 LM

1549 LM

1510 LM

1347 LM

1549 LM

1510 LM

1347 LM

952 LM

889 LM

844 LM

1242 LM

1166 LM

1083 LM

1242 LM

1166 LM

1083 LM

1242 LM

1166 LM

1083 LM

866 LM

806 LM

768 LM

682 LM

633 LM

605 LM

890 LM

835 LM

775 LM

890 LM

835 LM

775 LM

890 LM

835 LM

775 LM

844 LM

761 LM

706 LM

546 LM

506 LM

484 LM
Power (W)

15 W

15 W

15 W

15 W

15 W

15 W

15 W

15 W

15 W

15 W

15 W

15 W

12 W

12 W

12 W

12 W

12 W

12 W

12 W

12 W

12 W

12 W

12 W

12 W

10 W

10 W

10 W

8 W

8 W

8 W

8 W

8 W

8 W

8 W

8 W

8 W

8 W

8 W

8 W

7 W

7 W

7 W
Beam Angle

50°

50°

50°

36°

36°

36°

24°

24°

24°

15°

15°

15°

50°

50°

50°

36°

36°

36°

24°

24°

24°

15°

15°

15°

8°

8°

8°

50°

50°

50°

36°

36°

36°

24°

24°

24°

15°

15°

15°

8°

8°

8°
CRI

Ra>90

Ra>90

Ra>90

Ra>90

Ra>90

Ra>90

Ra>90

Ra>90

Ra>90

Ra>90

Ra>90

Ra>90

Ra>90

Ra>90

Ra>90

Ra>90

Ra>90

Ra>90

Ra>90

Ra>90

Ra>90

Ra>90

Ra>90

Ra>90

Ra>90

Ra>90

Ra>90

Ra>90

Ra>90

Ra>90

Ra>90

Ra>90

Ra>90

Ra>90

Ra>90

Ra>90

Ra>90

Ra>90

Ra>90

Ra>90

Ra>90

Ra>90
Color

4000 K

3000 K

2700 K

4000 K

3000 K

2700 K

4000 K

3000 K

2700 K

4000 K

3000 K

2700 K

4000 K

3000 K

2700 K

4000 K

3000 K

2700 K

4000 K

3000 K

2700 K

4000 K

3000 K

2700 K

4000 K

3000 K

2700 K

4000 K

3000 K

2700 K

4000 K

3000 K

2700 K

4000 K

3000 K

2700 K

4000 K

3000 K

2700 K

4000 K

3000 K

2700 K
Specification
IES
Favorite