VF xThe first urban forest theater in Shanghai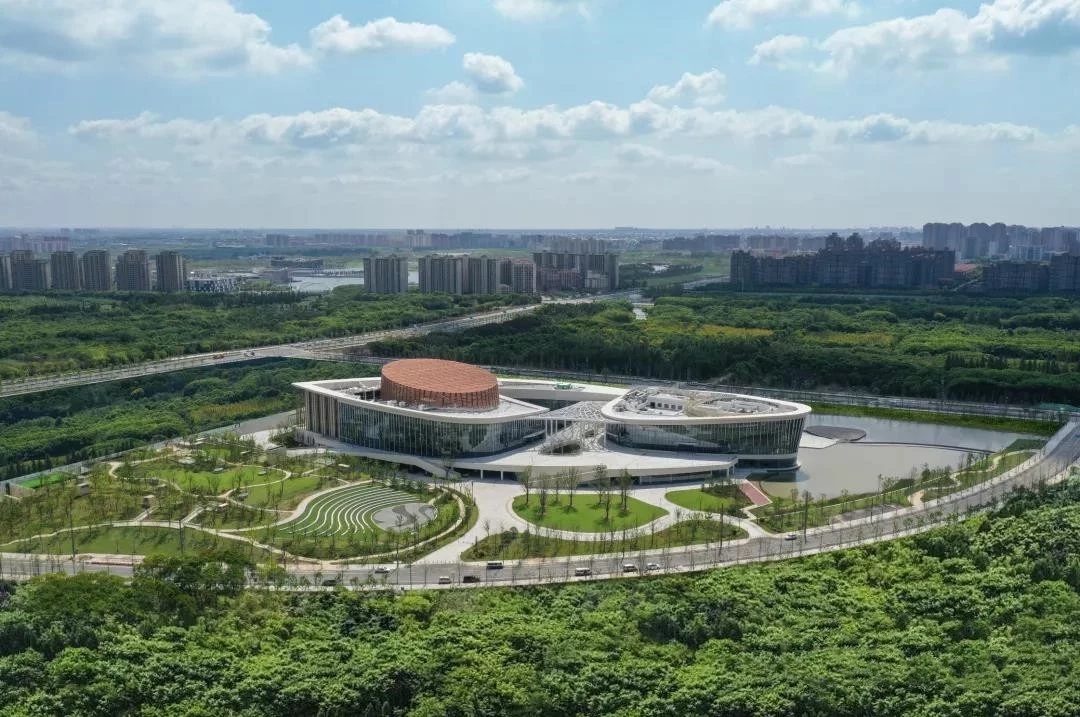 The reference to the number "9" in this "Theater in the Forest" located in the suburbs of Shanghai attempts to emphasize a sense of infinity, which is also linked to the cycle of plants.
Spring shoots are dripping green, autumn leaves are flowing gold, nature has injected poetry and life into steel, glass and concrete buildings; forest embraces architecture, as if it's breeding a seed of art. Nature, architecture and art&humanities together constitute a smart field, a complex of life, and a poetic habitat.
The light and the shadow reflect each other
Forest Theater where weaving and water&green blend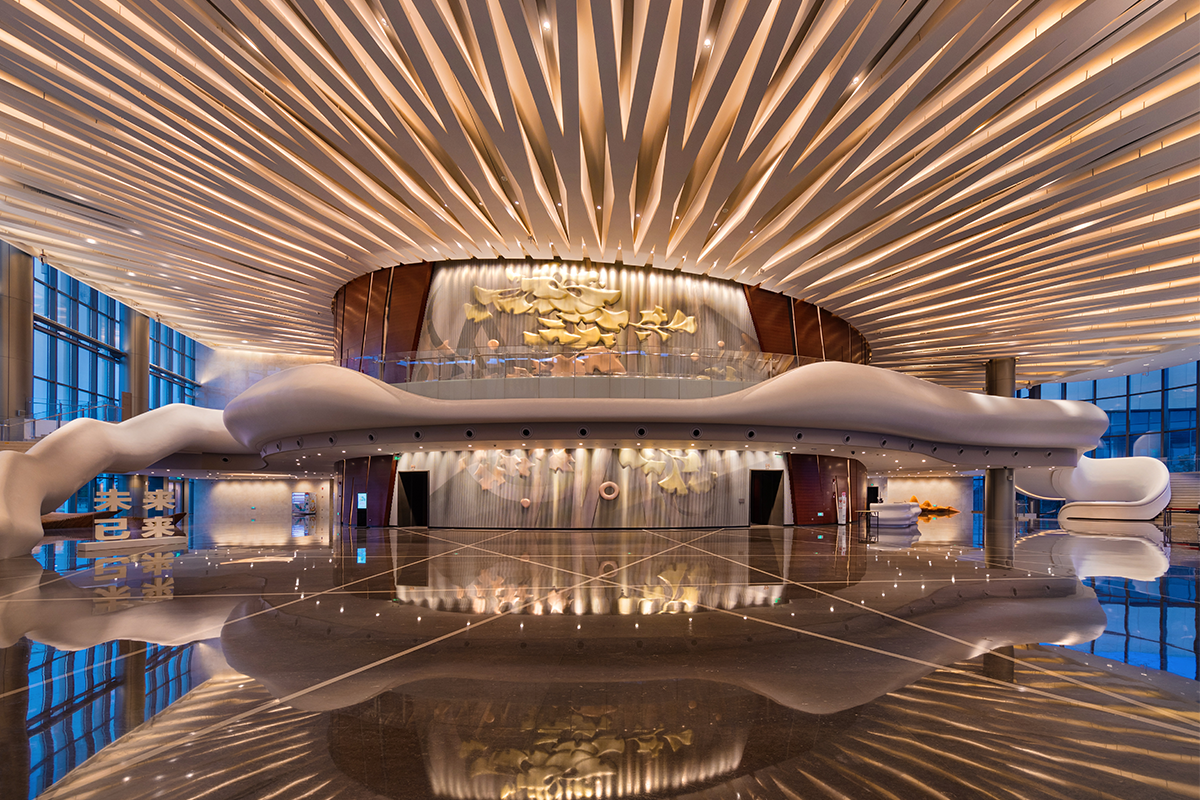 The complex has multiple theaters of different styles, as well as various rehearsal and performance spaces. The lobby stairs leading to the 1200-seat theater are rotating and rhythmic, showing a unique beauty from the outline of the hidden 2700K LINA II LED flexible strip light. In the change of light and shadow, the zenith of the main theater's vertical and horizontal intersection, and the beautifully shaped white banister and steps, weave a sense of time tribe.
Each interface in the lobby overlaps, ups and downs, and blends with each other. The transition is natural, and the soft light gives the building a heavy sense of time. The asymmetrical but irregular balanced space brings the audience a romantic and charming experience.
Surrounded by graceful light and shadow
A charming encounter with art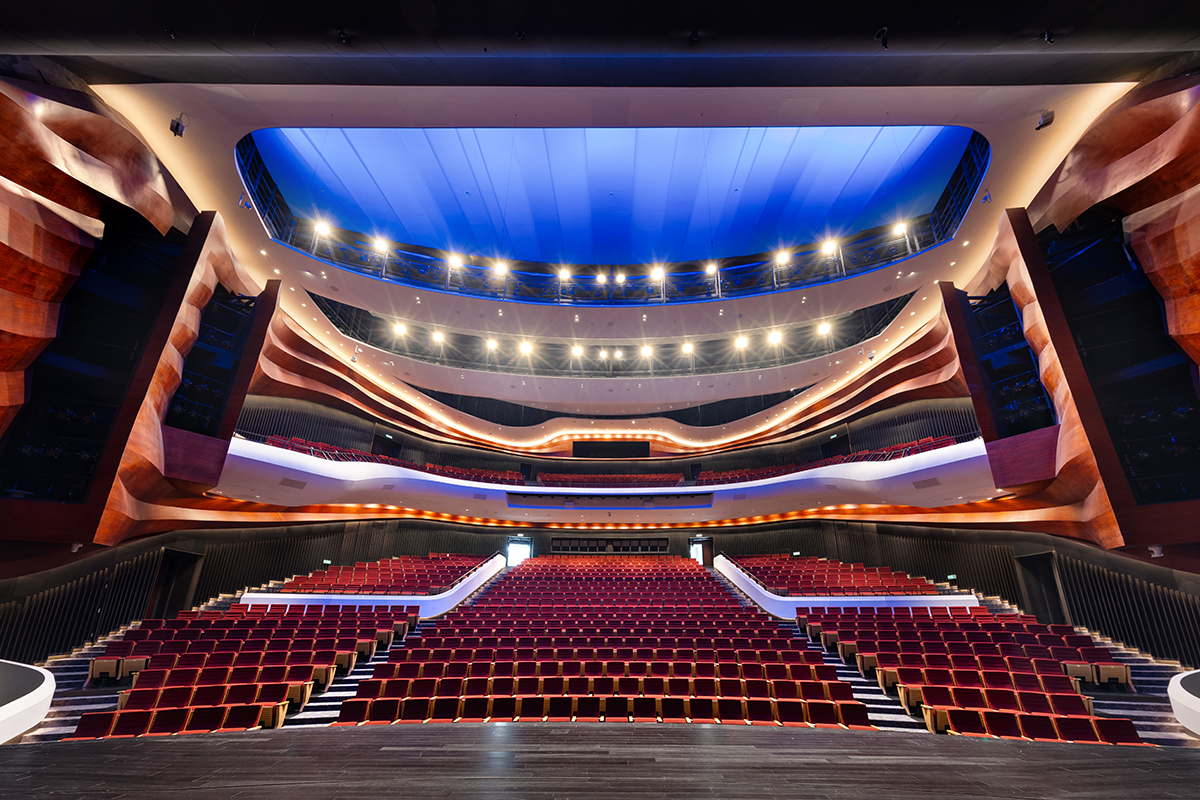 1200-seat main theater
In the theater, VF 3000K ALPS Series recessed downlights are used as the basic lighting for the space. ALPS's Dark Light technology reduces the brightness on the reflector, while having low glare to bring the visual comfort, soft high-quality light, and avoid when the light is lighten on, the excessive contrast between bright and dark brings discomfort to the audience.
The arc-shaped ceiling is inlaid with an elegant curve with 3000K MAGIC Series as filler lighting, and soft light emerges from the interface, shaping the sense of open in the space, and at the same time creating the solemn and elegant atmosphere of the theater.
The 2700K LINA II flexible strip light is embedded in the zenith. The light is like a parabola emerging from the top surface along the wall, making the space extremely vivid and smooth. The cozy light creates a dreamy world and brings vitality to the space.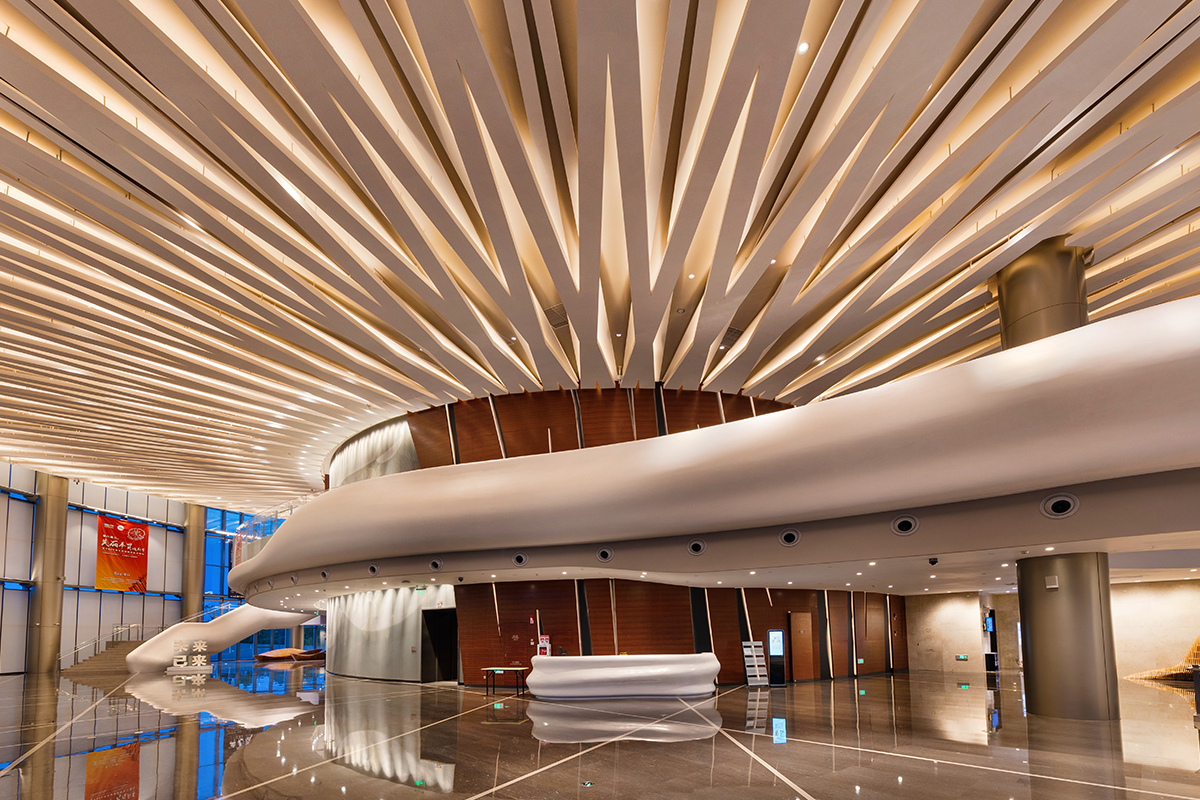 The theater in the city is an artistic space with vitality and emotion. The theater space is limited, but the spread of art has no boundaries.
As the first theater built in a forest in China, the Nine Trees Future Art Centre shows the integration of architecture and nature, presenting a gorgeous art space under the graceful light and shadow, and a charming encounter with nature and art.
Project Information
Project:Nine Trees Future Art Centre
Location:No. 99 Shuheng Road, Fengxian District, Shanghai, P.R. China
Architect:FREDERIC ROLLAND INTERNATIONAL/ Shanghai Construction Design & Research Institute Co., Ltd
Light Design:Xiandai Architectural Decoration & Landscape Design Research Institute
Product Series:ALPS/ MAGIC/LINA II