VF News Gallery in July
Latest VF news and cases sharing with you
Thanks for always being with us, hereby let's review the outstanding project cases of VF in July.
Hospitality & Residence
Top view of spring city, European-style luxury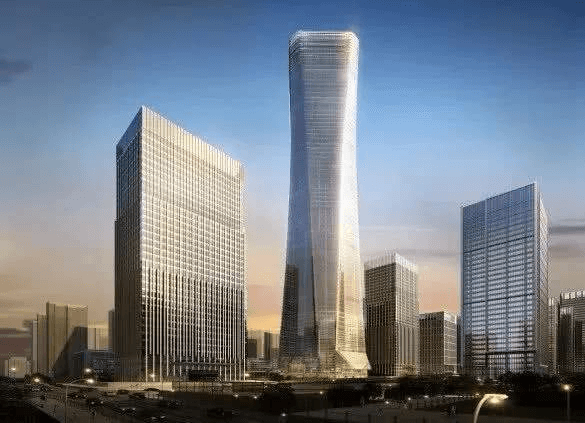 Jinan Kempinski hotel is inspired by the profound spring water culture and the Confucian philosophy of six arts, showing originality in one object and one substance, and is committed to professional hospitality. The lobby is inspired by the landscape of Jinan. The white crystal chandeliers are lingering like clouds and the dark wood-colored spiral staircase is winding like a mountain. It is matched with metal ornaments that resemble "imperial" in the six arts, and the majestic atmosphere is mixed with the elegant texture. The 314 guest rooms and suites are located on the upper floor of the 339-meter landmark Yunding Building, integrating the local Qilu spirit and the Yellow River civilization into the urban landscape, and enjoying European-style luxury on the top view of Spring City.
The project is expected to open in 2020.
Light design: Shanghai Lushengde Lighting Engineering Design Co., Ltd.
Application luminaire series: LINA II/LINNOU/IF/MAGIC/GRACE/STAR/EVEN
Beijing Capital Jinhai Lake Metropark Hotel
Zen Rhythm in quiet and pure land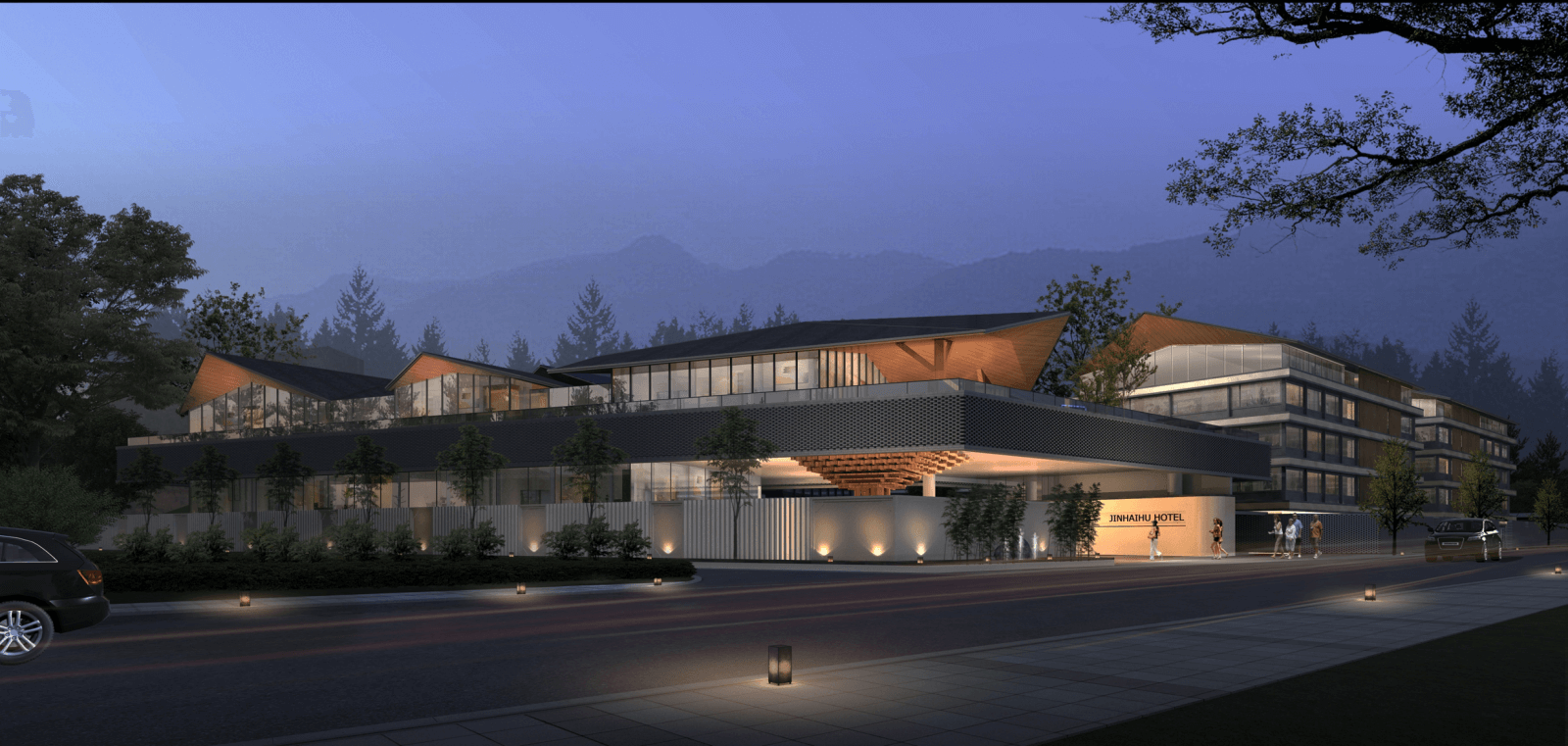 World leisure congress is the most influential academic events in world leisure field held by world leisure organizations. Initially held in 1988 and one term in every two years, it has 15 sessions up till now. 2020 world leisure congress will be hosted by Beijing Municipal government and undertook by Cultural & Tourism Bureau of Beijing and Pinggu district government.
Jinhai Lake International convention and exhibition center is the venue where the 2020 world leisure congress & world leisure industry expo will be held as planned. In the future the cultural exchange activities, important conferences and exhibitions of beijing city, Jinhai Lake characteristic leisure tourism and vacation activities also will be held in this place.
The high-end Metopark hotel is invested by China CTS and Beijing Capital, and it will offer the hospitality to the 2020 world leisure conference. With picturesque landscape of Jinhai Lake and peach blossom as background, interpreting a relaxed and comfortable vacation life. The living arts are displayed incisively with rich feelings in time and space.
Interior design: Beijing Tuoshang Architectural Design Co., Ltd.
Lighting Design: Beijing Lost Lighting Design Consultant Co., Ltd.
Application luminaire series: LINNOU/IF/LINA II
First international five-star hotel in Mianyang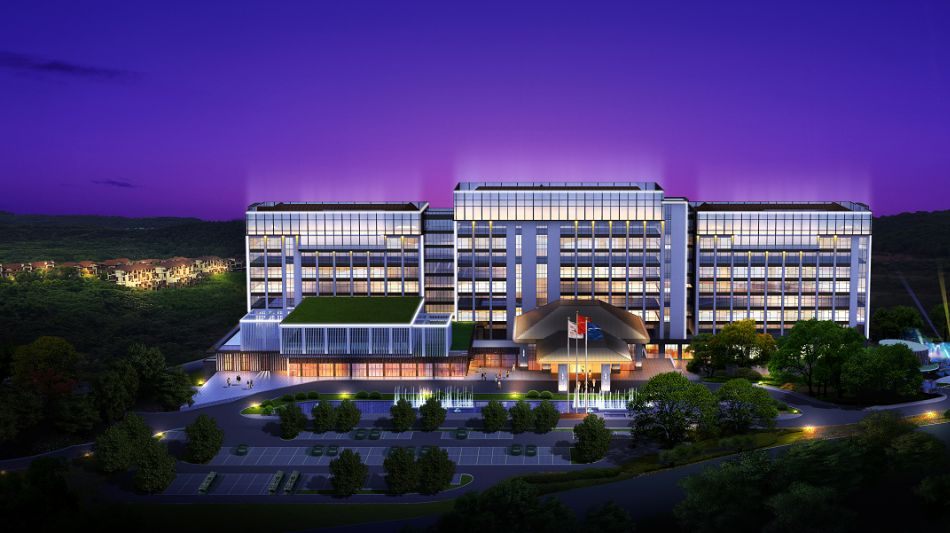 Mianyang Xianhai tourism scenic area is the one of the biggest tourism resorts in the city suburb area, which is most close to the city center as a backyard garden of the city, mixed with lakes and mountains, and human landscape.

Sherton hotel is the first international five-star hotel in Mianyang and will grandly open by the end of 2020. The chain reaction of this brand will reflect that the government will take more attention in planning and developing this Xianhai area. The municipal and provincial important conferences will be held here. With the international front view, people can enjoy the peak scene of life wandering between lakes and mountains.

Surrounded by lake and mountain, life is well interpreted and is full of poetic beauty with lakes and mountains as sources. As human feelings have tons and objects have characteristics, it is a modern and elegant lifestyle to be nurtured as time is settling.


Lighting Design: Difei Design Consulting Group (CCW)
Application luminaire series: LINNOU/LINA II
Hilton Guiyang Dongjing Hotel
1st Hilton hotel in Guiyang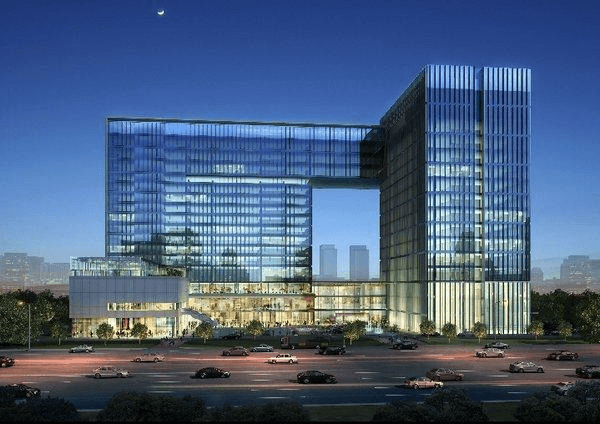 Guiyang Dongjing Hilton hotel is located in the Guanshanhu district of Guiyang city, which is adjacent to the administration center of Guiyang and Guanshanhu park, and also several commercial areas.

The hotel is located in the core economy development area with good greening-Guanshanhu district, and it stands out as the new landmark of Guiyang with unique building shape and glass exterior wall structure. 299 spacious and comfortable guest rooms and suites with contemporary facilities can offer guests a relaxed and cozy stay. Modern inner decoration style of the rooms, high pitched ceiling and panoramic floor-to-ceiling glass window can make the guests have a wide view---to have a panoramic sight of Guiyang landscape, and it is an excellent place for a different Guiyang trip with finally fulfilling the "Guiyang Hilton dream".

It was opened already in May, 2020.

Lighting Design: Hisch Bedner Associates,Hong Kong
Application luminaire series: LINA II/FOLLO/IF
Dragon Lake Crown Apartment, Fuxian Lake, Yunnan
life parking in a warm and peace harbor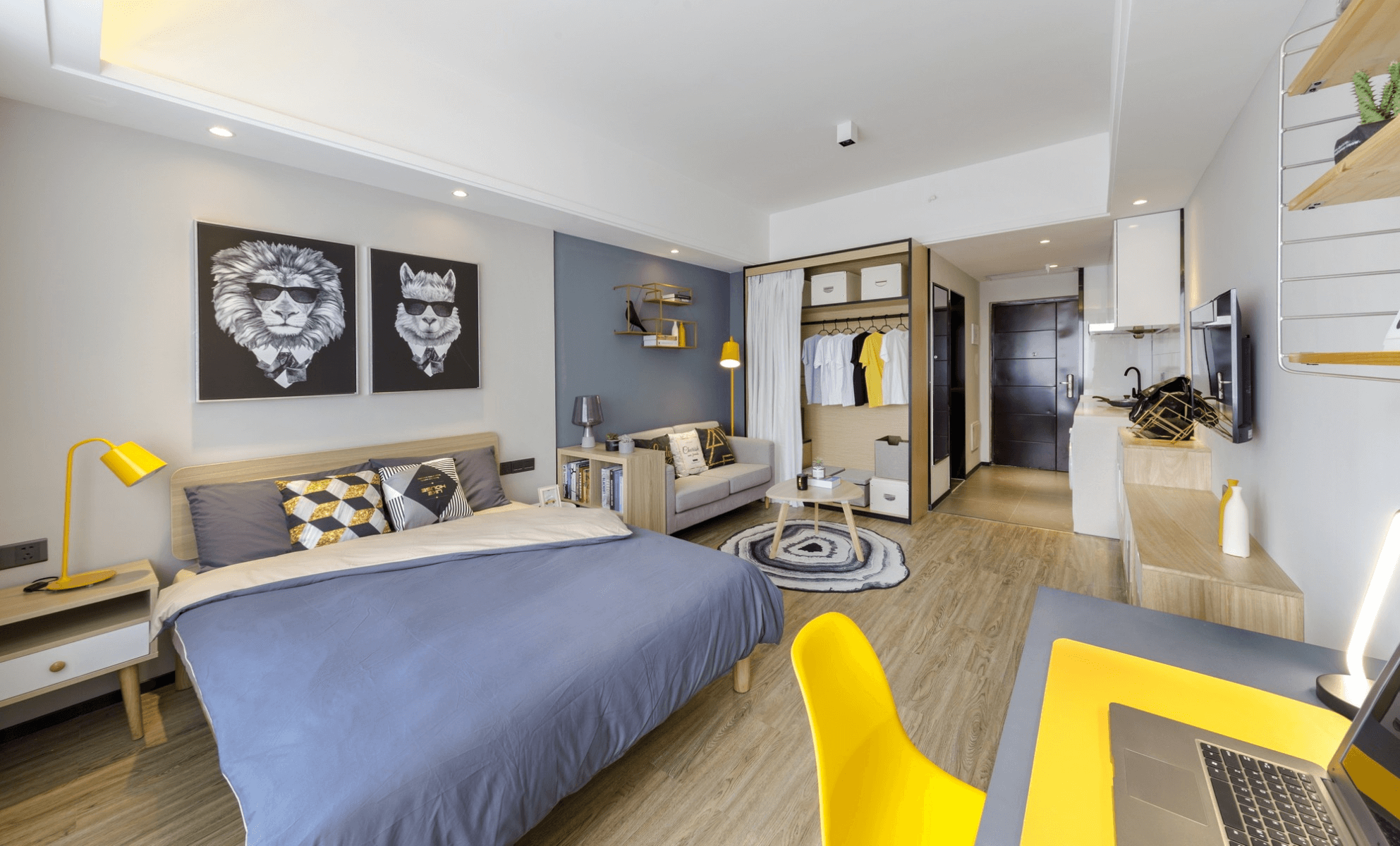 Lijiang is the choice of one person, Dali is the choice of a couple, and Fuxian lake is the whole family's choice.
Fuxian lake is the largest deep-water freshwater lake with type I important water resources. It has a particular beauty. On May5, 2019, Fuxian lake is assessed and rated "national tourist resort" by Ministry of National Cultural and Tourism. The Asian-level vacation area created by Longfor is well matched with the charming Fuxian Lake, with open-minded and symbiotic mind and mixed with local and contemporary culture for a purer travel stay.
"Space is service". Longfor Crown Apartment is the long-term rental apartment brand under Longfor Group, aiming to act as a warm and bright community if urban youngsters. Adhering to the brand concept"my home, I am at ease", with the life philosophy of CityHub (City Resource Settlement), the ecological linkage of "housing, business, office, social interaction, and service" is integrated. The Longfor Crown Apartment focuses on offering a warm, cozy, bright accommodation space for young people and an exquisite solitary life for them also.
This Residence will open at end of July.
Lighting Design: Chengdu Bipu Lighting Design Co. LTD
Application luminaire series: MIZAR/RUYI/GRACE/LINNOU/MINI LINA
Kunming Dianchi Lake shore
The international paragon of healthy living beside Dianchi Lake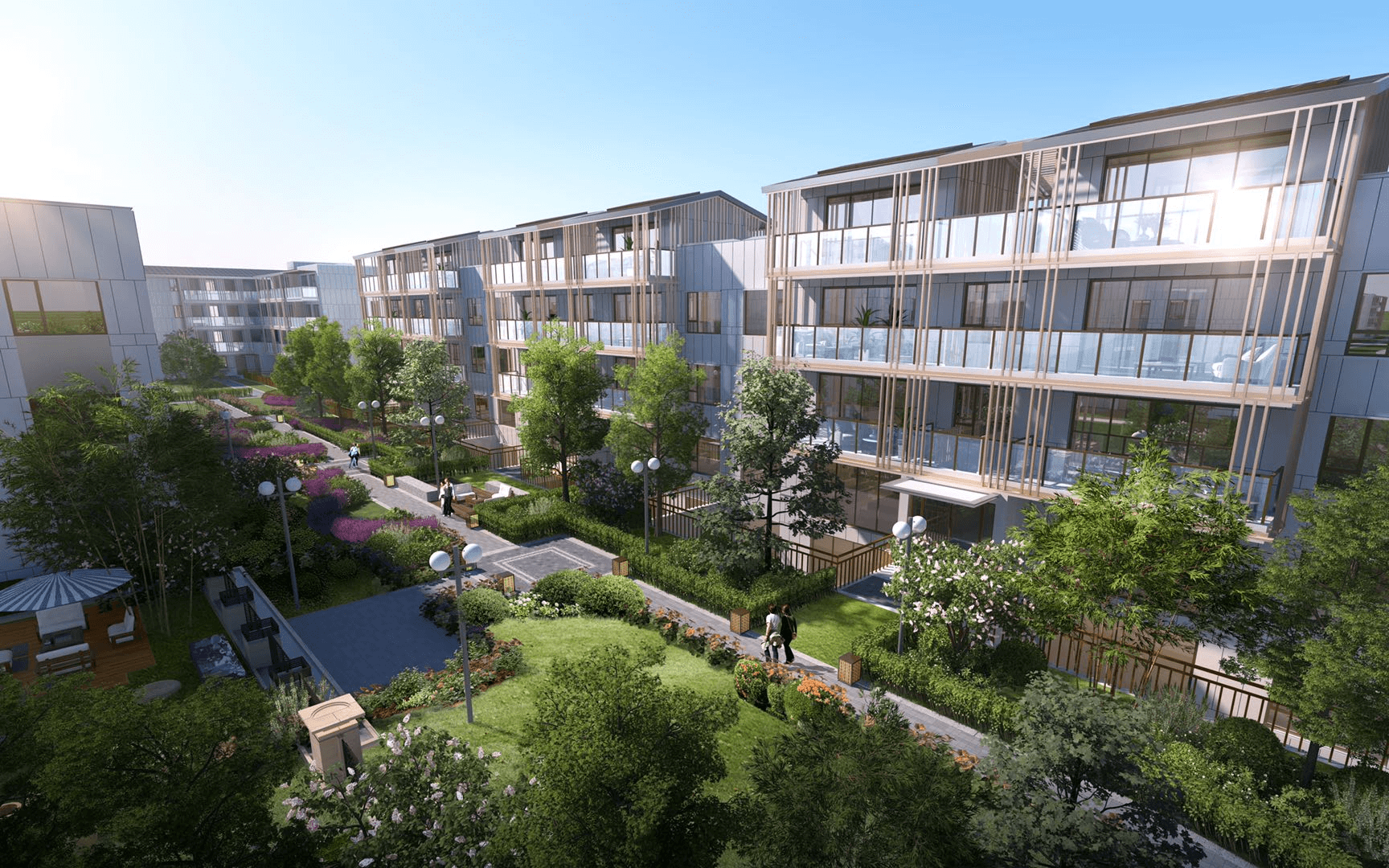 This project is located in Chengjia section of Dianchi National Tourist Resort , Kunming city, Yunnan Province. It is adjacent to the national wetland park of more than 800 acres and only a road away, and only several hundred meters away from Dianchi lake, so it has an exceptional geographical condition and natural resources. This project is invested by Hong Kong Jinyi Group and Sino-Thai joint venture Patara Group, is an integrated urban healthy living real estate of multi-functions as "health, well-being, provide for aged, recreation, tourism", and is the hot topic of big health industry trend. It demonstrates the super environment of Kunming for the healthy living, and fill up the empty space of Kunming Thai style healthy living, so the Dianchi Lake Shore is born under such a circumstance.
Jinyi and Patara takes the golden principle of medical field-JCI certificate as the the vision, and make this project as a benchmarking project of new urban travel lifestyle with international top health care service system.
Far away from the bustling city and wandering between the rivers and mountains, one can get a perching place of inner heart in the 200 meters of lakeside of Dianchi. Listening to inner heart
resound and enjoying the harmony peace of Dianchi together with all creatures, one can feel the tranquility of nature, and trivial things of life disappear while ideal life has a place to settle down.
Lighting Design: Private Enjoy Home (China) Space Design Co., Ltd.
Application luminaire series: MIZAR/RUYI/GRACE/LINNOU/MINI LINA
InterContinental Chongqing Raffles Hotel
Leading the new direction of Chongqing fashion style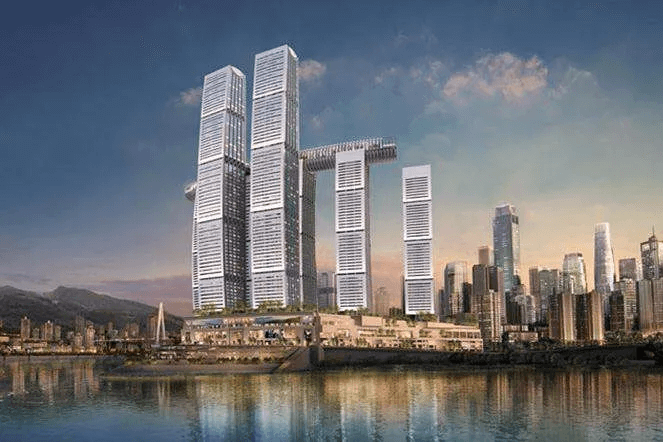 InterContinental Chongqing Raffles Hotel is a landmark super high-rise city hotel under IHG. It is located in Chaotianmen Square, a famous attraction in the center of Chongqing, with beautiful views of the Yangtze River and Jialing River. The architectural design of Raffles City was designed by Israeli architect Moshe Safdie.

The hotel uses "navigation" as the design basis to create the rhythm of the two rivers, the shadows of the sails and the life of the cabin, allowing guests to enjoy the magnificence of the intersection of the two rivers while living in the sky of 350 meters, and overview the bustling city from the clouds. With imaginative architectural structure and exquisite space aesthetics, the essence of modern design is integrated into Chongqing's all-encompassing Bayu culture, leading the new direction of the mountain city style that comes at will.

The project is expected to start trial operation on August 1, 2020.

Architectural design: Moshe Safdie Architects, P&T Group
Lighting Design: Art Light International (Asia) Co., Ltd.
Application luminaire series: LINNOU/LINA/ASTA/MIZAR
Wuhan K11 Art Shopping Center
Start a high-end shopping journey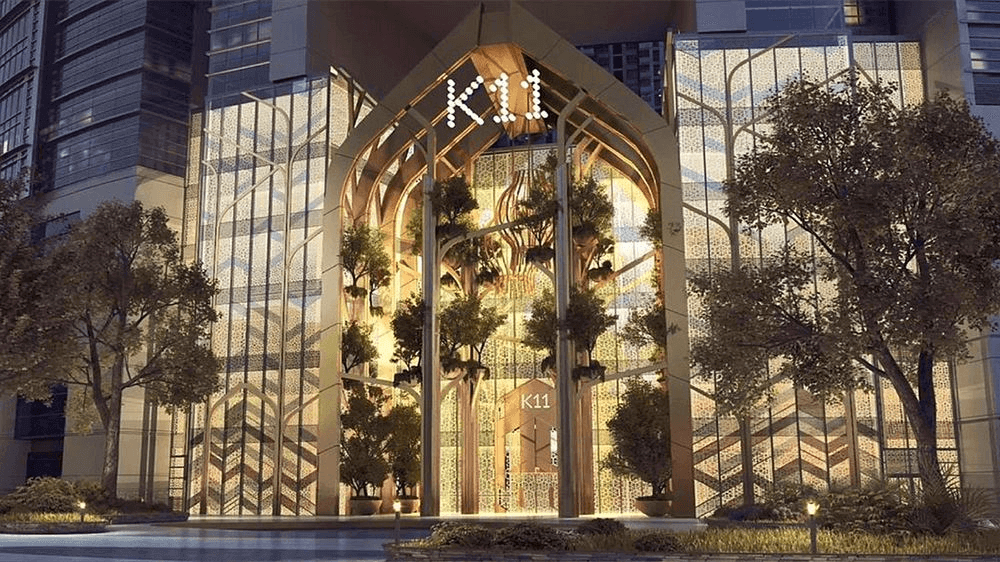 Wuhan K11 Art Shopping Center is the second K11 of New World Group in Wuhan. The project is located at the intersection of Jiefang Avenue and Liji North Road, the core location of the first business district in Central China.
The space design of the shopping center is designed in the shape of a semi-indoor urban forest, incorporating the green plants that change in the four seasons of the city, breaking the single pit of the traditional entrance design, and illuminating the colorful colors of the city. The golden tree-like column structure that extends upwards supports various shrubs that are planted, showing the concept of low-carbon environmental protection and symbolizing the vigor of life.
The project is expected to open in December 2020.
Interior Design: HASSELL Studio
Application luminaire series: IF
Guangzhou Fortune Plaza renovation
Business core location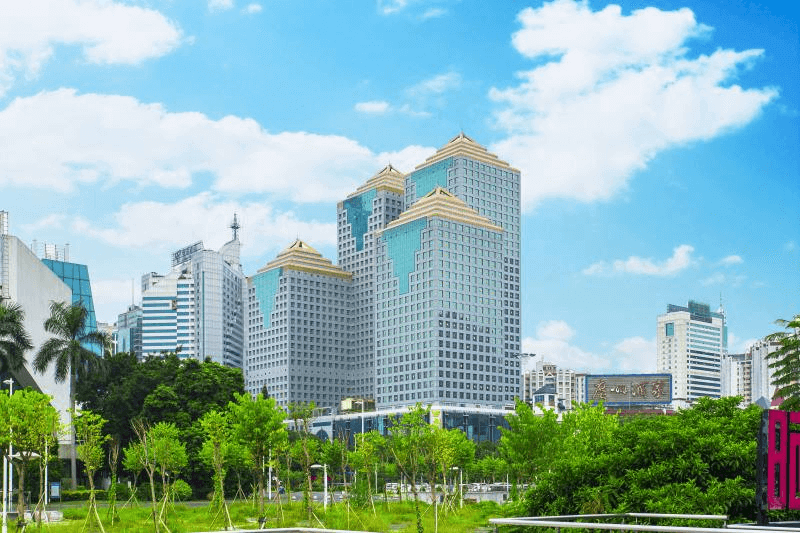 The project is located on Tiyu East Road, "Guangzhou Wall Street", Tianhe District, Guangzhou, surrounded by major domestic and foreign banking institutions, shopping plazas and other large-scale high-end consumer places, as well as major buildings in Tianhe North.
Guangzhou Fortune Plaza is a double-tower office building. The east and west towers are 38 and 28 floors high respectively. They are reasonably spaced, square and practical, and have a clear view. The first to sixth floors are commercial podiums, and the seventh floor is a multifunctional conference hall and platform. Gardens, business clubs and open-air bars, etc., create a modern business environment with a unique temperament
Lighting Design: Rui International Lighting Design Co., Ltd.
Application luminaire series: MIZAR/MAGIC/POYO/LINA II
Longhu Times Tianjie Shopping Mall Renovation
Satisfy your pursuit of "Happy and Tide Life"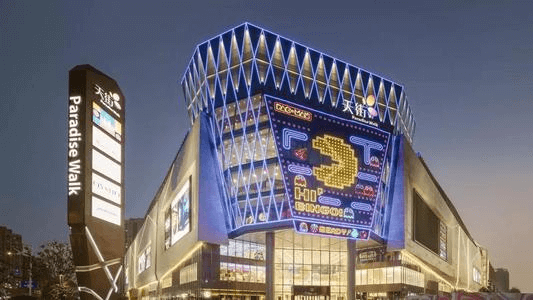 Hangzhou Longhu Binjiang Tianjie is an international shopping plaza integrating shopping, leisure, entertainment, and catering. It is a one-stop shopping mall for all family members.
In view of the characteristics of the location of this area, Longfor Commercial has built a higher-end shopping mall in Binjiang, namely Binjiang Tianjie, with precise insights into consumers, cross-border integration, and scene-themed blocks, and strengthens the use of shopping malls as a large platform for sharing functions. Fashion and exquisite life experience center.
Owner: Longfor Group
Application luminaire series: IF/LINA II/KLEE
Beijing Liangye Lighting Living Museum
Tell a good city story with light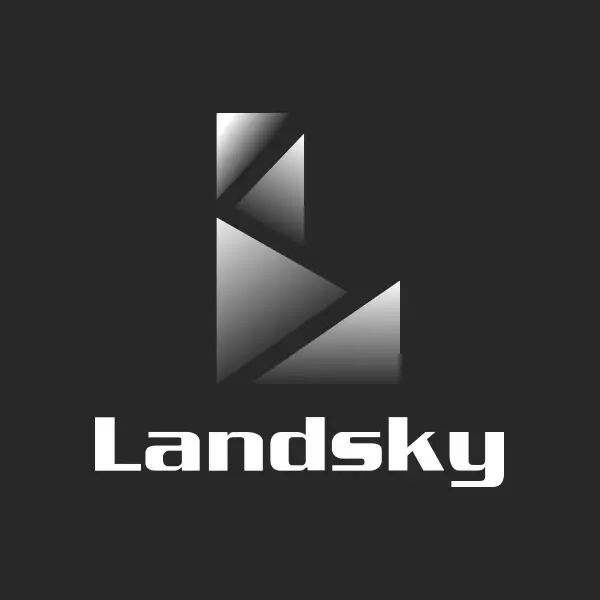 Liangye Lighting pioneered in the field of urban public lighting energy saving and intelligent systems, providing energy-saving and intelligent transformation and management services for urban street lighting systems. Committed to creating and providing good and differentiated tourism consumption, cultural consumption, leisure consumption space and products for residents and tourists in urban scenic spots, and promoting the development of night economy and the prosperity of cultural life.
"Light Life Museum" is a private place for light experience created by TusHoldings for Liangye.
Lighting Design: TusTime Lighting Design (Beijing) Co., Ltd.
Application luminaire series: MASTER/MIZAR/LINA II
Nobilia Shanghai Headquarters
Cooperation with world-class furniture brands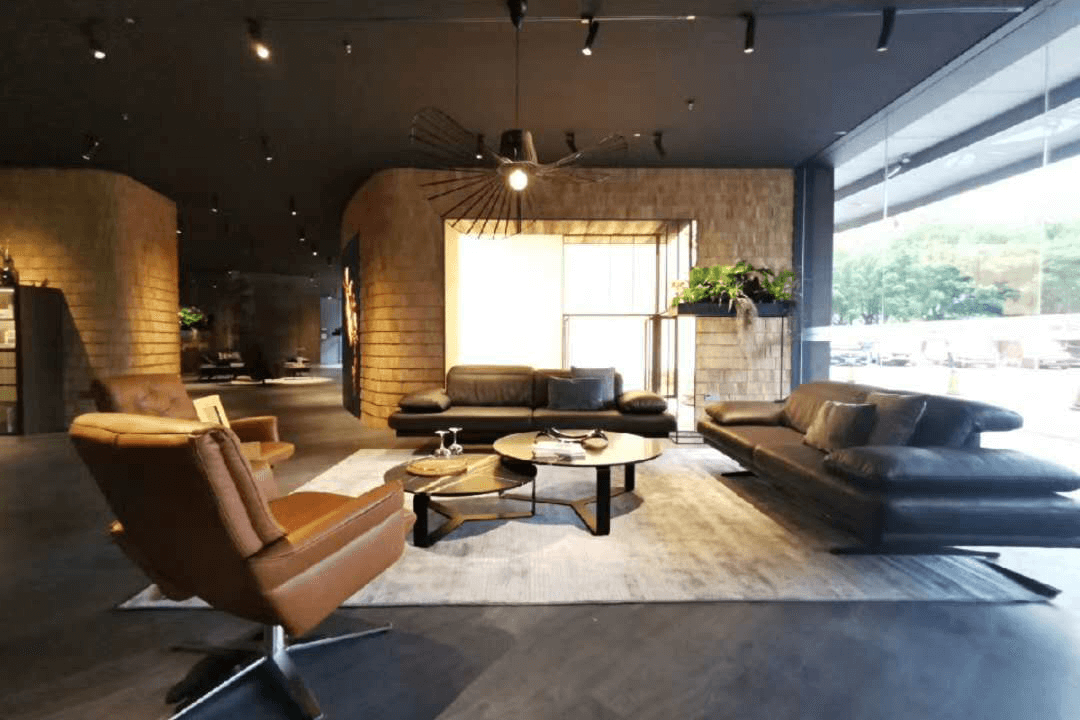 Nobilia was founded in Verl, North Rhine-Westphalia, Germany in 1945. It currently has a market share of up to 30% in the German cabinet market. As one of the leading professional cabinet manufacturers in Europe, it has nearly 8,000 in 90 countries around the world. Exhibition centers. Nobilia introduced German imported cabinets to China for the first time in 1997. The exhibition halls are now located in Shanghai, Beijing, Shenzhen and many large and medium cities in Greater China.
The project is located at No. 555 Longhua West Road, Xuhui District. In addition to serving as an office area for Nobilia 's operations, the center is also a home space for Baili to showcase its German quality, green environmental protection, creative design, and individual customization.
The project has officially opened in July 2020.
Interior Design: Nanjing Shifangjie Architectural Design Co., Ltd.
Application luminaire series: MIZAR/MASTER/LINA II
Office Space
Reconstruction project of Block E of Beijing Ocean International Center
5A Grade A International Office Building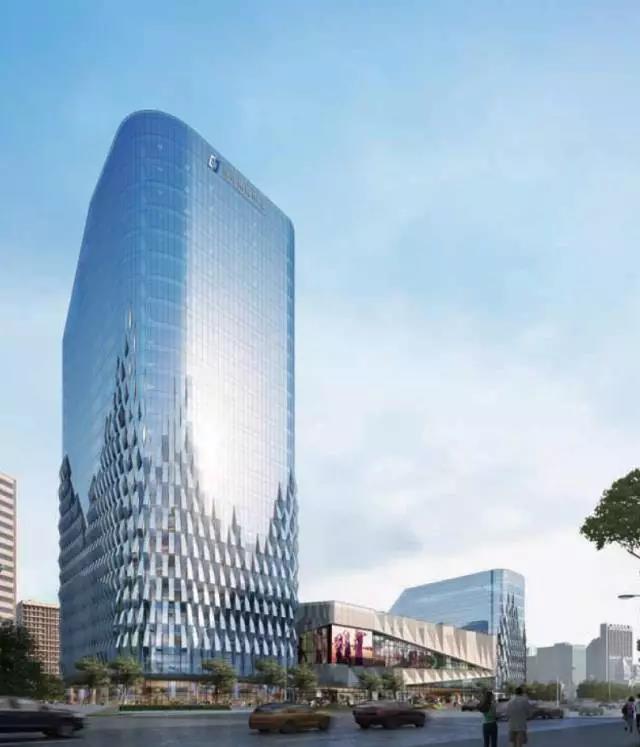 The project stands at the intersection of the CBD business district and the East Fourth Ring, across the street from the first phase of Sino-Ocean International Center. It integrates office buildings and shopping malls. It is the first complex project under Sino-Ocean Commercial Real Estate to obtain the BOMA China COE certification. In addition, the project advocates environmental protection concepts and conveys human care. Since the beginning of its construction, the project has obtained LEED-CS gold certification, a new high-quality Grade A business landmark in the east of the CBD.
The interior design comes from the famous design firm Danqingshe. The 9.5-meter-high lobby is elegant and simple, demonstrating the modern commercial temperament. The ingenious use of stone and metal materials creates a ubiquitous "interactive" sensory experience, showing the "beauty of the game between force and force". The elements of "modern and simple" are integrated into the design concept of the indoor public area of the project. Harmony and symbiosis leap over boundaries is the belief here.
Sino-Ocean Group has always regarded "building and health" as its main concept, and this concept is also implemented in the reconstruction of Block E of Sino-Ocean International Center. Based on the "people-oriented" principle, this renovation is to replace the original old lamps with LED lamps. VF is fortunate to provide lighting products and services for Beijing Ocean International Center E, aiming to use light to create a comfortable feeling of being in nature.
Architectural design: Sparch Architectural Design Consulting (Shanghai) Co., Ltd.
Interior Design: Nanjing Shifangjie Architectural Design Co., Ltd.
Application luminaire series: IF/KLEE/LINA II
Han's Global Intelligent Manufacturing Base
The world's largest laser intelligent manufacturing production base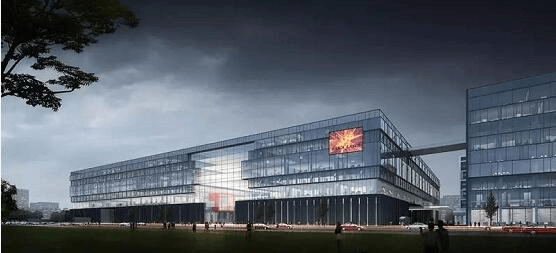 The project is located in Fuhai Street, Baoan District, Shenzhen. The completion of the Han's Global Laser Intelligent Manufacturing Base will become the world's largest laser intelligent manufacturing production base and a very advanced second production base.
The planning and design of the Han's Group global laser intelligent manufacturing industrial base project includes R&D offices, intelligent manufacturing plants and warehousing, and service facilities. Under the premise of combining various new energy-saving technology details and green environmental protection, the building creates an efficient, comfortable, novel, friendly, and open five-facade group building space. The project will become a new industry leader and a new landmark in the city.
Lighting Design: Shenzhen Soxhlet Lighting Design Co., Ltd.
Application luminaire series: MASTER/MIZAR/LINA II
Public and cultural buildings
Xinglong Lake Bookstore, Tianfu New District, Chengdu
"The bookstore that fell from the sky"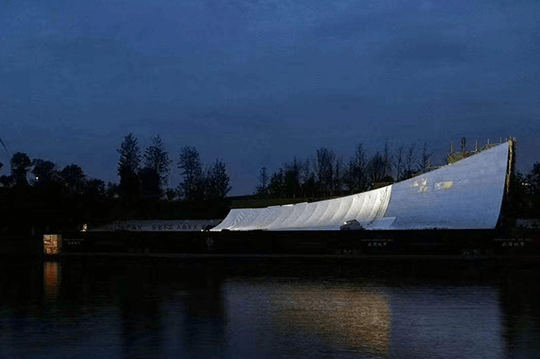 "The Most Beautiful Bookstore" is located in the lakeside bay area on the south bank of Xinglong Lake. The MUDA-Architects plan takes "a book falling from the sky" as the starting point of the story, and establishes the relationship between the building and Xinglong Lake. The arc drawn by the roof of the building echoes the lake surface, and the raised end of the roof is quite symbolic of the lofty spirit of the bookstore. The beauty of the building is like surging waves, and the appearance of simple lines blends into the environment and nature without any violation. The entire space is made of fir, which establishes a new connection between natural materials and the region. The building is like lying on the lakeside, which not only has the symbolic meaning of the spirit of the city, but also does not lose the friendly texture of the bookstore itself. Through this metaphor, Muda's designers hope that users can walk into this "book", calm their hearts, read themselves, and complete a journey of self-discovery.
The Chengdu Xinglong Lake Bookstore project won the 2018 American IDA Design Awards Silver Award in Architecture.
The project is about to be completed and the specific opening time has not been determined.
Architectural design: MUDA-Architects
Interior Design: Shanghai Bipu Lighting Design Co., Ltd.
Application luminaire series: RUYI/GRACE
WOODS BAGOT x VISAUL FEAST
WORKSPACE2020 Show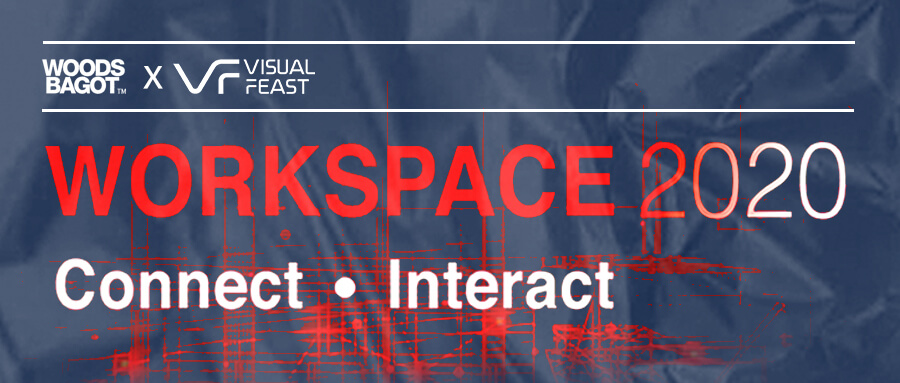 Driven by experience and content, WORKSPACE is a platform for office space managers to witness the "future office space". Not only display the industry's high-end brands, but also provide more in-depth services. In WORKSPACE, many conferences, forums and activities are created every year, which will have a practical impact on the way people work in the future through keynote speeches, roundtable discussions, and concept presentations.
In order to create better content and provide a better exhibition experience, WORKSPACE2020 Show will open at the Shanghai National Convention and Exhibition Center from August 31st to September 2nd, 2020, with the theme of "Connect·Interact". Cooperate with industry brand partners to create a future office space experience exhibition of 6,800 square meters, witness future office methods and find future office space solutions.