Secret Yard in Sanlitun【JING YARD】
Located on the East side of Sanlitun Electromechanical Institute and the South side of Yingke Center, JING YARD is a comprehensive lifestyle space which predecessor was a club that integrated catering, galleries and bars—1949.
Through the nesting of plane geometry and drawing on the traditional Chinese private gardens, designed and transformed by ESA Architects, JING YARD, which combines the cement material and the courtyard culture with stronger and more direct geometric sense, is a quiet, graceful and fresh ideal courtyard in downtown.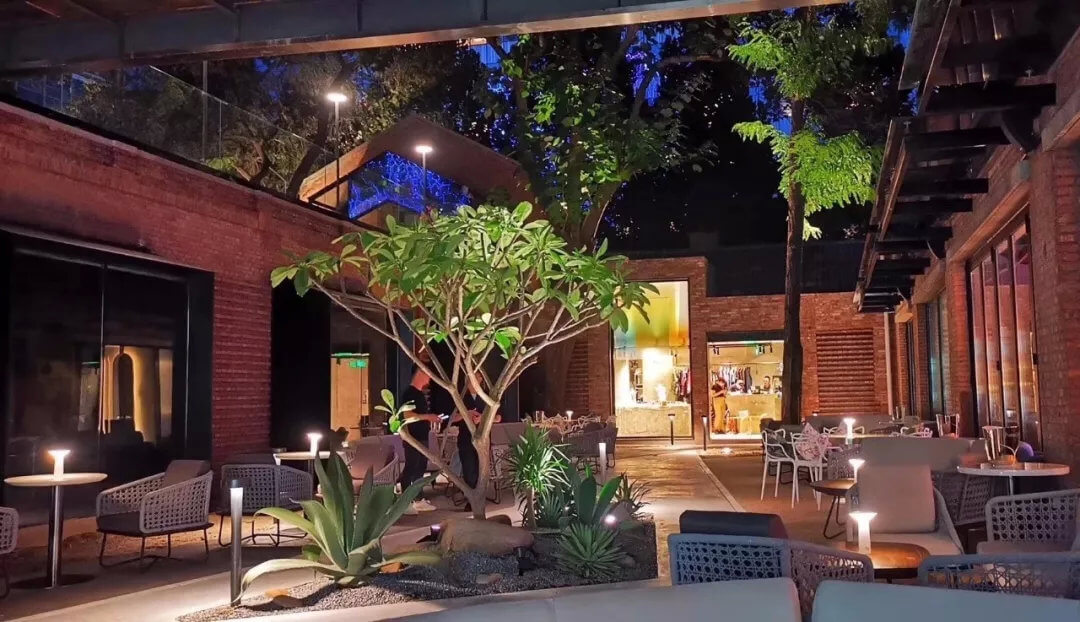 The courtyard is isolated from the outside world and hustle and bustle of the city, giving a sense of belonging.

Based on the principle of lighting design , quietness and elegance is the main goal of the designers of Qidi Time Lighting Design. The outdoor light source avoids glare and avoids the setting of advertising light boxes. The indoor strong light source is as far away as possible from the window to weaken the impact on the outdoor.
In order to enhance the sense of wholeness of the courtyard and the continuity of the interface in the gradual change, the light is constrained and guided by the simple principle of unifying the distribution of green plants and outdoor lighting requirements. Fully considering the characteristics of the space, designers create a quaint but modern atmosphere.
Gleam at Night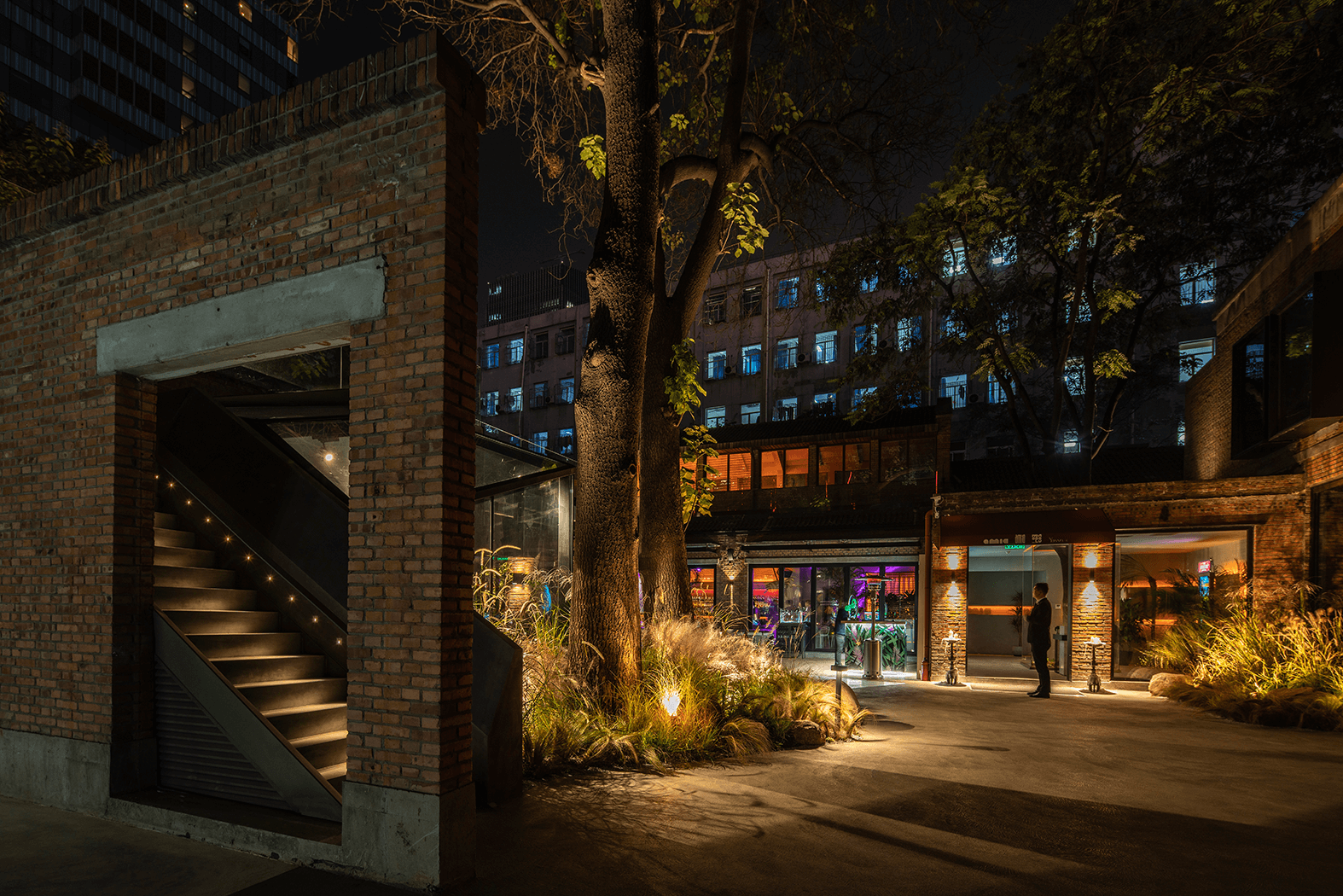 The night is getting dark and the light is on.
The silence after night is another temperature of the city.
Relax in the changing light and shadow, awaken the pleasure of the senses.
The spatial relationship between the stairs, leading to the viewing platform on the second floor, and the flower room is the result of the architect's continuous research and experiment. At night, the lighting technique of the steps is equally exquisite.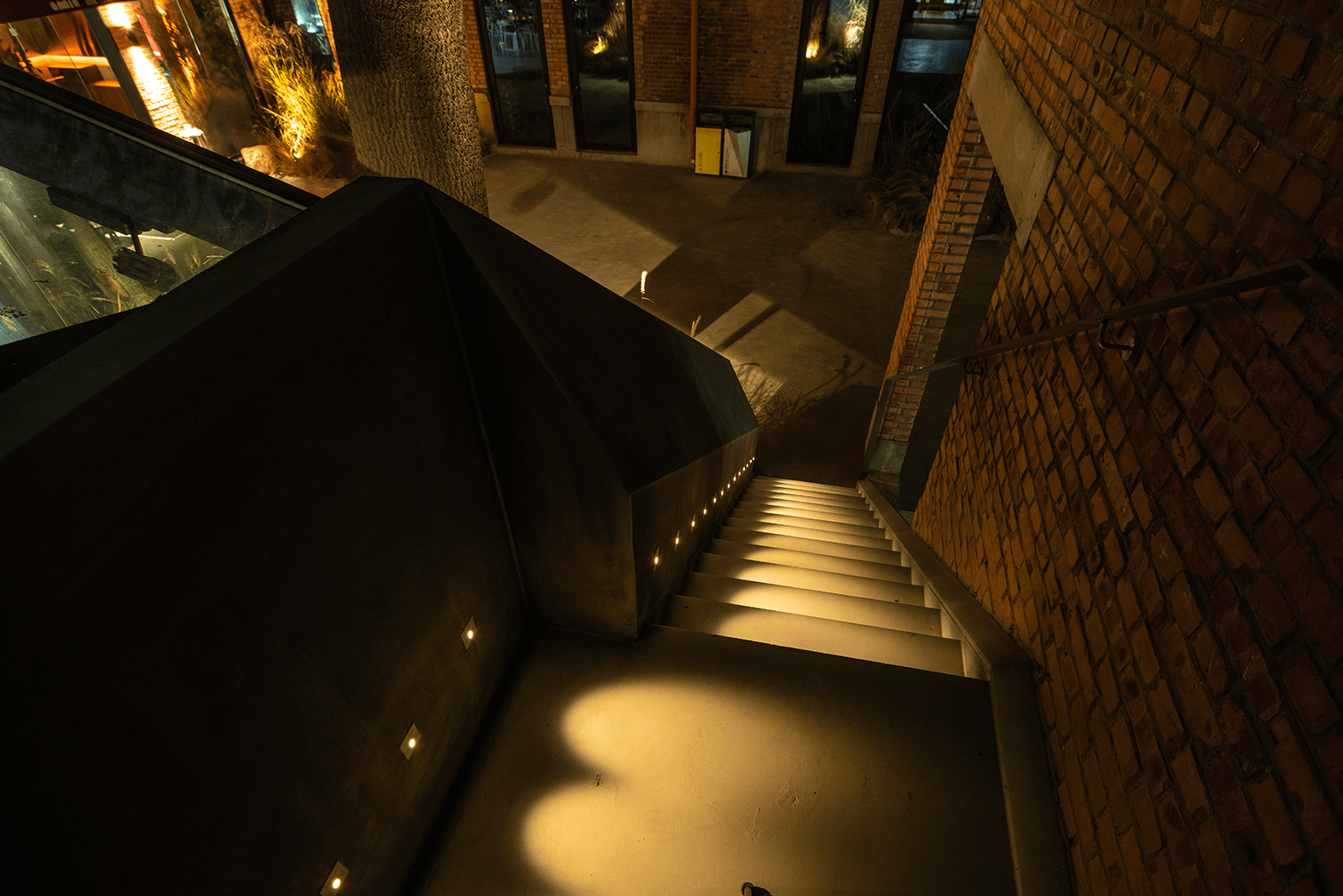 The GLEAM Footlight installed on each step. Its unique elliptical light spot enhance the horizontal lines of the stairs, shapes the extension when walking upwards and increases the fun of the space nodes. Moreover, it forms a visual channel connecting the night, strengthens Spatial hierarchy between the garden and the second floor as well as adds charm to the entire environment.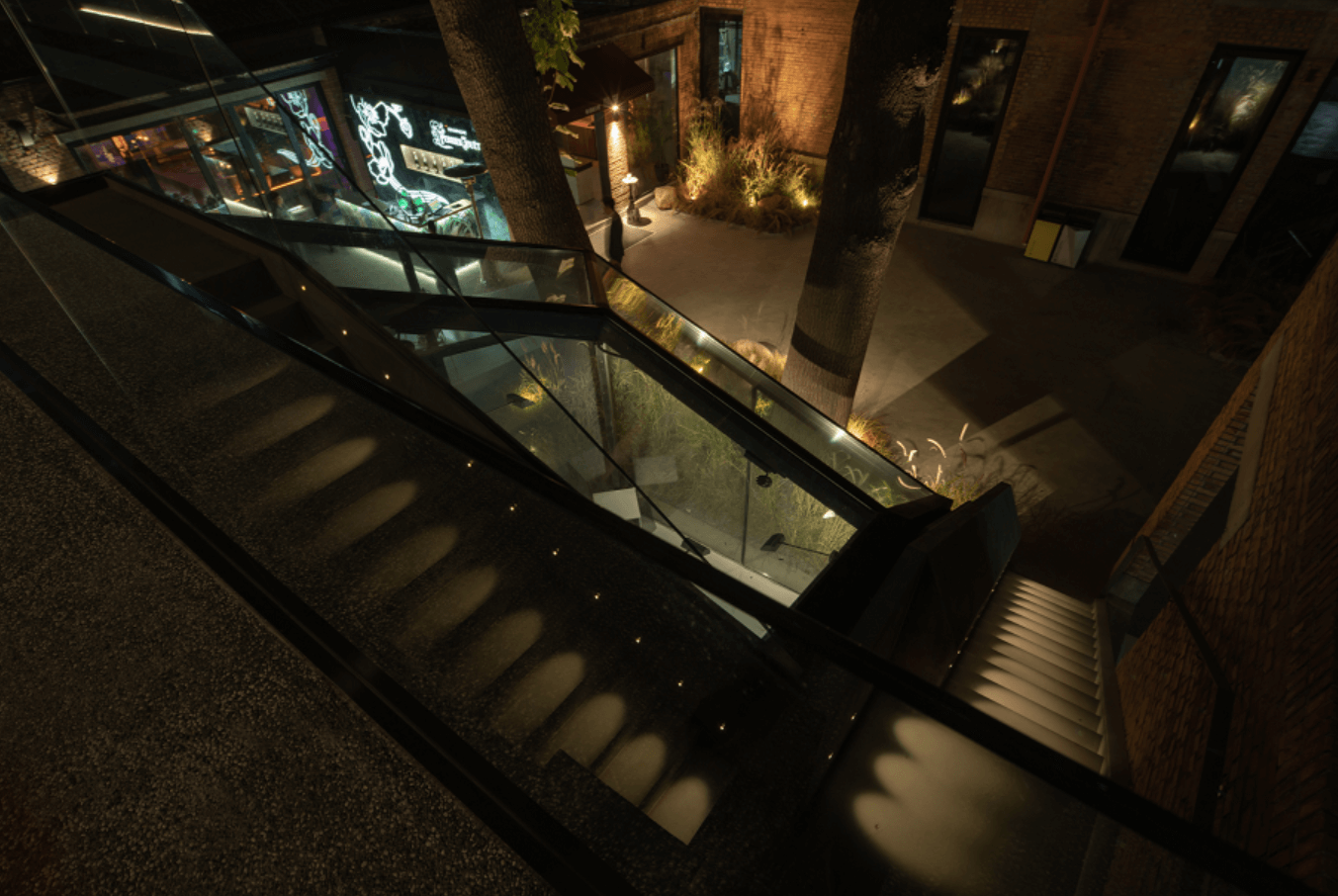 The light projected on the steps guides people in dark environment to climb up to the patio in the courtyard where you can see panoramic view of the courtyard and surrounding scenery.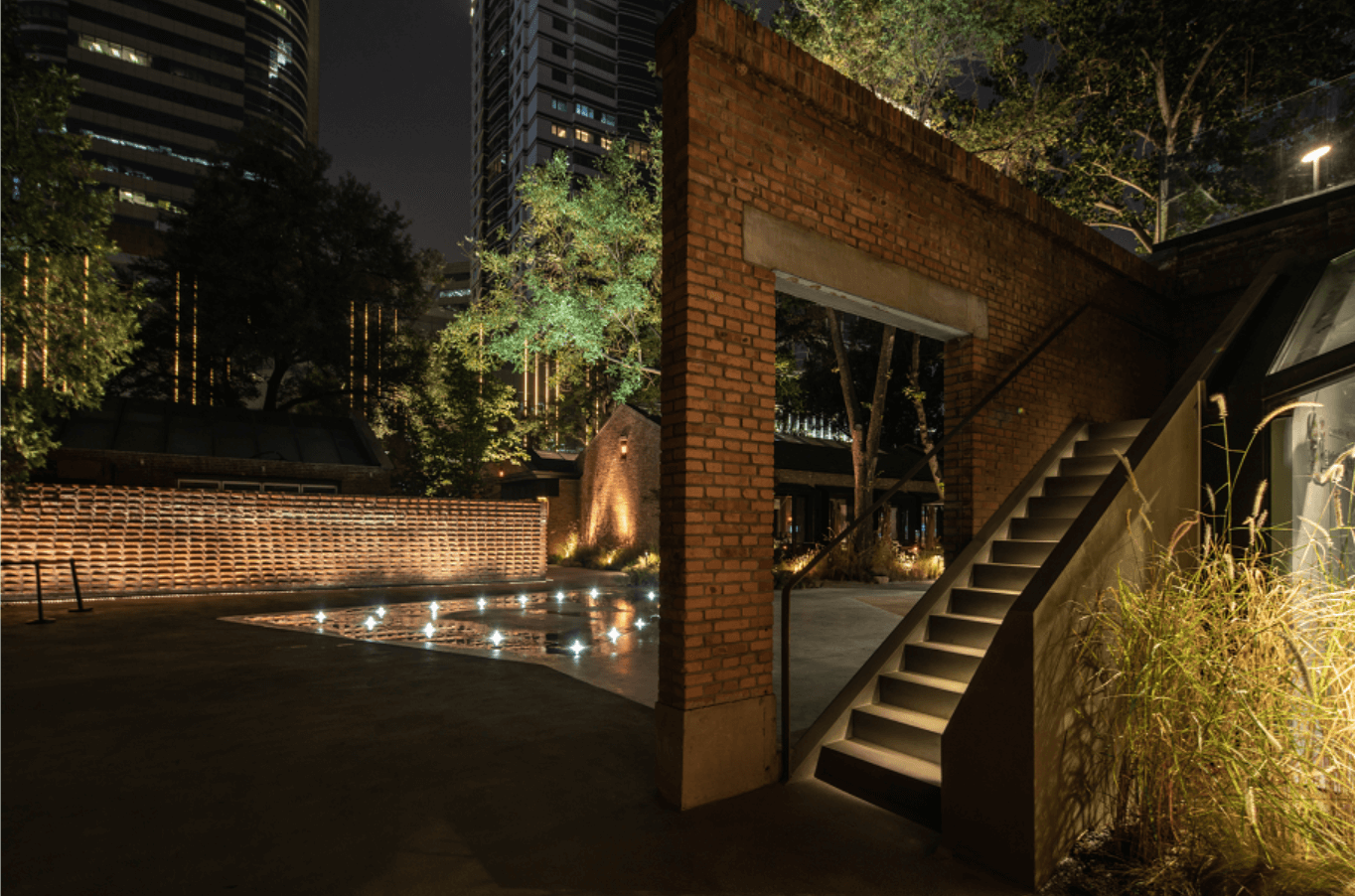 At night, you can vaguely see the red brick walls, stairs, flower houses and fountain square which are covered by trees. The warm GLEAM lights echo the outdoor natural scene, which make time frozen in silence.

The tenderness in the light and shadow outlines the calmness and tranquility of the night. The harmonious combination of tradition and modernity improves the attractiveness of JING YARD.

In the beautiful courtyard of Beijing, feel the warmth of winter and find your own happiness.